pp twin/double share
NZ$130
Itinerary
As Vietnam's largest outdoor visual art-show, Hoi An Memories is guaranteed to sweep you off reality. Featuring 500 performers with superb choreography, this open-air theatrical extravaganza tells a story about the quintessence of Hoi An throughout 400 years of history while shining the spotlight on Ao Dai and the hidden charming beauty of Vietnamese women. Right in front of your eyes, Hoi An will transform from a small farming village to an international trading port where East meets West. A spot in the VIP seat zone ensures a full view of the 1000-meter road stage featuring nearby mountains and sodden river flood, which will leave you an unforgettable experience.
*Soft-drink and beer are included.
Dates & Prices
Please select your desired travel date below and submit.
pp twin/double share
NZ$130
See what our clients are saying
Asia Vacation Group is IATA, AFTA and ATAS accredited - meeting all financial and customer service criteria Asia Vacation Group is IATA, AFTA and ATAS accredited - meeting all
Why us?
Trustworthy & Knowledgeable
Our genuine experts being locals or having traveled extensively in regions. So their deep understanding of local experience make your adventures across the countries be incredible, hassle-free and convenient.
Best Value Guarantee
We offer exclusive deals of full tour packages, flexible options as well with a variety of destinations and dates at unbelievable prices which typically helps you figure out where you can travel within your budget.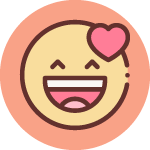 Thoughtful & Friendly
We are passionate about being your travel expert and deliver every effort of helpfulness and sincerity as a friend of yours. All of us are here strongly dedicated to the aim of providing top-notch journeys wherever you travel.
Favourite tours
Travel from May 2019
Travel until Nov 2021