A member of IATA (International Air Transport Association)
Our story starts way back in 2010s, the name Asia Vacation Group had been initially intended for its desire to bring Australians to explore the beautiful landscapes of Asia after the founder David Dao had just returned his home from long discovery trips.


Inspired by a passionate love for travel and the imperfect things in places he's gone through motivated him to set out on a mission for comprehensive travel services. Plus his sincerity and intense belief, he quickly made the dream come true when running Asia Vacation Group to emerge as one of the leading all-in-one tour operators and having a great network of partners across multiple continents.
We are here a true tour operator, as an Asia Package Specialist from start to now, but we are more proud to be a trusted resource that has helped hundreds of thousands of Aussies better enjoy their vacations across Australia domestic, New Zealand, Europe, Middle East for the past several years.
Since 2015, we've launched incredible tourism packages, pioneered ethical & environmentally products, brought many new destinations that the limit are no longer in Asia like its original name, but on the top of our priority, our mission has never changed:
Our mission is


How great it is to travel to many cities in the world without concerns! You have us take care of everything not only as your travel expert but also as a friend of yours with helpfulness and sincerity.
WHAT MAKES US TO STAND OUT?
Trustworthy & Knowledgeable
Our genuine experts being locals or having traveled extensively in regions.
So their deep understanding of local experience make your adventures across the countries be incredible, hassle-free and convenient.
Best Value Guarantee
We offer exclusive deals of full tour packages, flexible options as well with a variety of destinations and dates at unbelievable prices which typically helps you figure out where you can travel within your budget.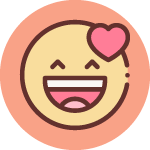 Thoughtful & Friendly
We are passionate about being your travel expert and deliver every effort of helpfulness and sincerity as a friend of yours. All of us are here strongly dedicated to the aim of providing top-notch journeys wherever you travel.
TOUR GUIDES
professionally trained
WHAT ELSE DO YOU BENEFIT FROM OUR SERVICES?
Safe & trustworthy services
Asia Vacation Group is a member of IATA, accredited by the Australian Federation of Travel Agents (AFTA), as well as the Australian Federation of Travel Agents Limited (AFTA). With over 750 suppliers and over 1,000 travel groups, specially even we feel more motivated when hundreds of thousands of customers are satisfied with our service yearly.
Buy tours at root, we are an all-in-one travel operator
Do you want tours directly from who built it? That's fine, you are definitely here in the right place. We love to travel and are passionate about creating unique experiences by ourselves and run all operations from the first contact, through the duration of your stay, and until you are safely home again, our focus is to ensure you have no problems during the trip.
30-day money back & 100% departure guarantee
We give out a full refund if you change your mind on any of our premium tours following purchase. Planning a holiday shouldn't be stressful. Your trip is your dream, we know that. So we will deliver regardless of how small or big your tour group size may be. You will always feel confident that your dream holiday is in safe hands.
Tours are ethical & environmentally friendly
You can also feel rest assured that all our tours are ethically and environmentally friendly, meaning you can indulge while also protecting the surrounding environmental and historical wonders of this world. Now that is a feel-good holiday that everyone can enjoy.
Spoilt for approach, we are open on 24/7/365
We are on call 24/7 and delighted when with planned visits or drop-ins to our Asia Vacation Group office. Whatever the way is more convenient for you (email/phone call/chat live/direct visit), our travel consultants always keep available at work to answer any questions and even complete your booking for you promptly.
Customize your trip
Don't worry if you just have some basic ideas for your holiday or you want to change something compared to our available packages. Call us or drop a message, surely you will be in good hands. It all normally begins by being with you every step of the way, we take time to listen what you want, share our advices, help you see familiar sights in a new light and discover little known places but fit with your desires to see the world. At the end all goes into meticulously creating a wonderful journey for a lifetime.
Help you with visas, booking flights, insurance
We work with most all international airlines and frequently offers the most competitive fares. In case, you meet any difficulties with how to get visas, unsure what types of insurance are needed for trips. We are here to help to give a range of essential travel services. Give us a call and you will see everything at easy reach.