Halong – a magnificent natural wonder of the world
Known as one of the New Seven Wonders of the World, Halong Bay is probably the first destination to come in mind for thousand travelers when they plan for a vacation in Vietnam. Situated just 165 km or 4 hours of driving from Hanoi, Halong wins your heart with a unique seascape including thousands of limestone karsts, caves, islets and islands emerging from sparkling turquoise waters.
Legend of Halong
This UNESCO World Heritage Site has a legend behind it. Ha Long literally means "descending dragons" in Vietnamese, which refers to the dragons that were sent down by the King of the Heaven Kingdom to help the ancient Vietnamese people defense against the Northern invaders. Thousands of islets and islands in the bay were believed to be the divine remains of the ancient defensive walls created from jewels and jades spat out by the dragons.
Attractions
Sung Sot Cave
Being the largest and most beautiful cave in Halong's center, Sung Sot Cave gathers a tremendous system of stalactites and stalagmites in various shapes, characterizing the superlative creation of mother nature. To get to Sung Sot Cave, visitors must walk through a forest canopy with rocky steps. Climbing to the top is one of the most exciting experience . Welcome thousands of visitors every day, this cave is considered a must-visit on your Halong Bay bucket list.
Titov Island
Mesmerizing natural scenery with a impressive mountain and dazzling beach is the weapon of Titov. Of couse, it's a popular attraction that you should not miss out on your journey to Halong Bay. The island is characterized by a crescent-moon shaped beach on one side and a steep mountain slope on the other. Watch could be better than going to the beach to enjoy the calm water and white pale sand or taking the challenge of over 400 steps to the mountain deck to observe the 360° view around the island.
 Cua Van Fishing Village
For years, Cua Van fishing village has been not only a settlement of local fishermen and a tourist's favorite destination. Coming to this idyllic local village, you can breath in the tranquil atmosphere, look over the unique floating houses and join various activities such as rowing boats, drop fishing, or visiting fish farms in the middle of the sea, etc to get to know more about the culture and daily life of locals.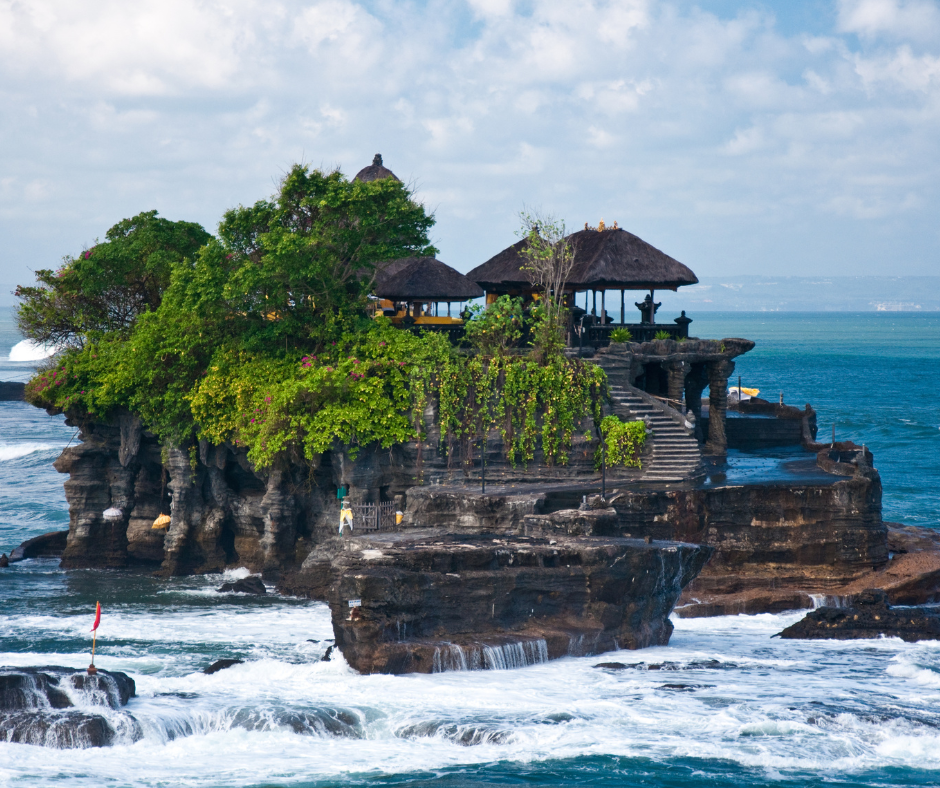 Activities in Halong
Cruising
Taking a cruise tour is considered a must-do if you are visiting Halong Bay. To save time, many visitors prefer to take a day trip to Halong Bay. Even though it is a good choice, it is highly recommended that you should take an overnight cruise trip to entirely enjoy the breath-taking beauty of this site. With the overnight trip, you will not only go deeper into the bay which is much more magnificent but also have time for extra engaging activities. Passengers can enjoy various outdoor activities  on the cruise including sunset seeing, morning taichi, kayaking, swimming and sunbathing.
Experiencing tasty culinary
Fresh seafood is undoubtedly the specialty of Halong Bay. There is a variety of options including  crab, lobster, shrimps, clams, scallops, etc. all are provided directly from the sea and sold during the day. Don't miss a meal in a local seafood restaurant and also a fine dining experience, you would be amazed by all dishes from seafood here either in the traditional rustic cooking style or the exquisite fusion menu in a 5-star restaurant.
In addition, the food on Halong Bay luxury cruises is absolutely a highlight. During the trip, you are offered a wide range of menus so that you can choose among them to enjoy a mix of different culinary cultures. Besides some must-try seafood dishes, for those who want to experience Vietnamese cuisine, the local food menu is always available. This includes traditional dishes such as Pho, Banh Mi, or spring roll, etc.
Discovering famous caves
Aside from cruising on the sparkling blue waters, visitors can take steps into the deep, mysterious and fascinating caves on the islands. Some of the most famous caves in Halong Bay are Hang Trinh Nu, Hang Sung Sot, Hang Luon, and Dong Thien Cung. Many stalactites are seen hanging from the cave ceilings form different kinds of shapes and form. They altogether create magical natural scenery of the caves. The Cave complex is suitable for whom like amazing activities and love discovering new things.