Why you should travel to Canberra – Australia's Perpetually underrated Capital
Australia's capital city rarely enjoys the limelight. Here's why you should give it a whirl on your next trip to Oz, along with its beautiful surroundings.
In the city
It has top-class art
One of Australia's greatest galleries, the National Gallery of Australia showcases homegrown and international talent. The Tate loaned it dozens of paintings for the Love & Desire show and the museum snapped up a range of Rothkos, Pollocks and Warhols in the 1960s. Aussie art includes John Olsen's Sydney Sun, an abstract painting which once watched over a sweating Rupert Murdoch doing crunches in his home gym. There are plenty of examples of indigenous art and Russian works too. All of it is housed in a breathtaking, brutalist behemoth from the 1970s, which is one of Australia's finest post-war buildings (though Aussies don't necessarily appreciate the aesthetic value of the architecture).
National Gallery of Australia
It's the Portland of Australia
Over a tasting flight of artisan pale ales, wheat beers and pilsners – and a cheeseburger from Canberra institution Brod, which has a street-food stand in the bar – we put it to Dan Watters of Capital Brewing Company that Canberra is a bit like Portland, Oregon. "Yes! I've thought exactly that myself," is his answer. Trust us, Oz's capital has a small but thriving cycle-riding, gig-going underground. And it brews its own beers, of course, with multiple microbreweries springing up. Capital is a new starter that grows its own hops out on an industrial estate in Fyshwick, the city's latest hipster hub. The taproom thrums in the evening; by day, the sun-drenched, outdoor tables are a more popular spot.
It's home to the country's best bar
Voted the best bar in Australia in the 2018 Gourmet Traveller Restaurant Awards, Bar Rochford gives downtown Canberra the metropolitan vibe it desperately clamoured for. The owner, Nick Smith, looks like he once acted in Neighbours and reckons Hobart's renaissance in Tasmania is a model for Canberra's. He brings over plates of quail and kale, moreish fries and olives to go with glasses of crisp, sparkling wine. American, British and Italian accents echo around the sleek room, which is filled with Canberra's cooler diplomats.
Bar Rochford – Young Gun of Wine
It's got architectural chops
Canberra is an unusual city – planned and spread over a wide area and containing low-density buildings, and living at one with the bush, which creeps all the way through to its streets and houses. To understand it is to love it (as with anything in life). National Capital Exhibition is a fascinating little museum that uses films, posters, drawings and models to show why Canberra is here, and how it was designed. They really need to make more of the fact that this is the first city in the history of the world designed by a woman – Marion Mahony. Her husband, Walter Burley Griffin, gets all the credit (the lake is named after him), but she was the brains behind the business, having learned her trade under Frank Lloyd Wright in the United States. Revel in the competition designs that didn't win and see how Canberra transformed from fields in 1913 to Australia's largest inland city with a population of over 400,000 today.
It's the political hub
The main reason for Canberra being here is that neither Sydney nor Melbourne would accept each other as a long-term capital of Australia, so a capital was built in the middle. The Old Parliament House became way too overcrowded in the 1970s and a new building went up – opening in 1988 for the bicentenary after a seven-year, A$1bn construction. You can see where the cash was splashed – the complex is huge, decked out in the finest marble, leather and glass. Watch sessions of both parliamentary houses and see all the back rooms and the prized art collection on a fascinating tour of the building. The roof offers a moody view of the city and the huge flagpole, which tops the complex.
Outside the city
It's an oenophile's dream
Canberra's wine region isn't as famous or as established as the Hunter Valley or Margaret River, but it is swiftly making a name for itself. At Clonakilla, I taste a blend which has made its way into Qantas' business class cabins. A new cellar door here provides a sleek, bright space for tastings. Obviously you won't want to drive, so take a half-day tour with Canberra Wine Tours for around £100. You'll get picked up at your hotel at 9am and dropped back around 3pm, visiting three vineyards with a lunch thrown in too. There are more than a dozen wineries in the rolling fields around the gold rush town of Murrumbateman.
It's two cities for the price of one
Singapore Airlines' Canberra flight makes a stop in Sydney on the sector outbound from Singapore, so a stopover is simple. Australia's greatest city has two great things going for it: beaches and culture. Just east of the CBD, the coastal walk from Bondi to Coogee boasts super-sized sculptures and links a necklace of beaches: chic Tamarama (aka 'Glamarama'), family-friendly Bronte with its famous rock pool, peaceful and secluded Gordons Bay and lively Coogee. Stay at the newly refurbished Adina Apartment Hotel in Coogee. Sydney Festival brings dance, theatre and cabaret to the city every January, the Art Biennial takes place in spring 2020 and Vivid, a light art festival, comes to town every May. There are numerous music festivals from December to March as well.
It gives access to wildlife
The premier nature reserve of the Australian capital is a short drive out of the city but makes you feel you are deep in Steve Irwin (or I'm A Celebrity) territory. Walking tours of Tidbinbilla Park guided by rangers or new electric-bike self-guided tours with maps allow you to cover a long distance in a day and increase your chances of spotting the Aussie wildlife you'd usually only see in the zoo: emus, koalas and kangaroos (though the latter are actually very common in Canberra and can be seen hanging out on street corners around dusk, just like the city's youth).
It's good for a hike
Canberra has two small mountains – Black Mountain and Ainslie – which are walkable in a couple of hours or driveable in about 10 minutes. But for bigger thrills, the Snowy Mountains rise up to the 2,228m summit of Targangal (renamed Mount Kosciuszko by Australia's white settlers), the highest peak in the country. A 6,900-square-kilometre national park wraps around the mountain, boasting caves and thermal pools, and many popular summer hikes. Jindabyne offers fishing and kayaking in the lake named after it and Perisher is Australia's largest ski resort, comprising a total of 47 lifts across four different ski areas, which come alive when the powder falls in the Aussie winter (June-August).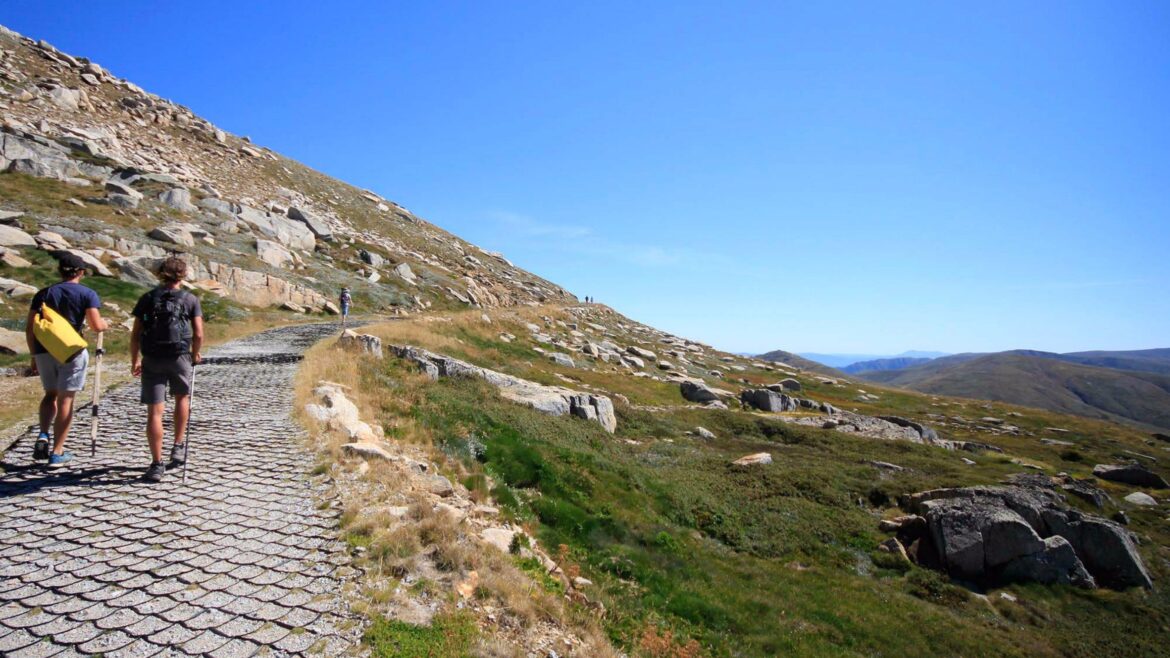 It can take you to the moon
One of the best Australian films of recent times is The Dish, an oddly tear-jerking comedy-drama which tells the story of Canberra's involvement in the 1969 moon landings. It was set and filmed at the Canberra Deep Space Communication Complex, which helped provide radio communications between Neil Armstrong's astronauts and Nasa's base in Houston. The dish, a radio telescope, has helped out in many subsequent Nasa missions too and even today provides communication links for dozens of spacecraft back to Earth. Australia's largest antenna is near Tidbinbilla and includes a museum that houses a piece of the moon brought back by the Nasa team.