10 ways to get away from it all in Tasmania
If you're looking to get away from it all, somewhere where nature is still wild, there's nowhere quite like Tasmania. From walks along cliffs at the edge of Australia, to kayaking adventures up wild rivers, Tasmania offers endless ways to escape the mundane and embrace the green.
Tackle the Three Capes Track
Cape Pillar, Three Capes Track
Take it to the edge on a four-day, 48-kilometre hike exploring Tasmania's south-eastern tip. The Three Capes Track hugs the coast of the dramatic Tasman Peninsula, passing through colourful heaths and eucalypt forest, and offering big and beautiful views across the Southern Ocean from the top of towering sea cliffs. The path is new and made for comfortable walking, and accommodation is in modern Tasmania Parks & Wildlife eco-lodges, or private lodges if you opt for a luxury, guided Three Capes Lodge Walk.
Call in on Corinna
Swap social media for the call of the wild at the Corinna wilderness village, in the mighty takayna / Tarkine rainforest, in Tasmania's north-west. Once a rough-and-tough goldmining town, Corinna is these days a remote eco-retreat dedicated to preserving the natural beauty that surrounds it. Cruise the Pieman River in a historic huon pine riverboat, walk to waterfalls, fish for trout, or just sit back and soak it all in. You'll never be tempted to check your phone: there's no WI-FI and no phone reception.
Take a great short walk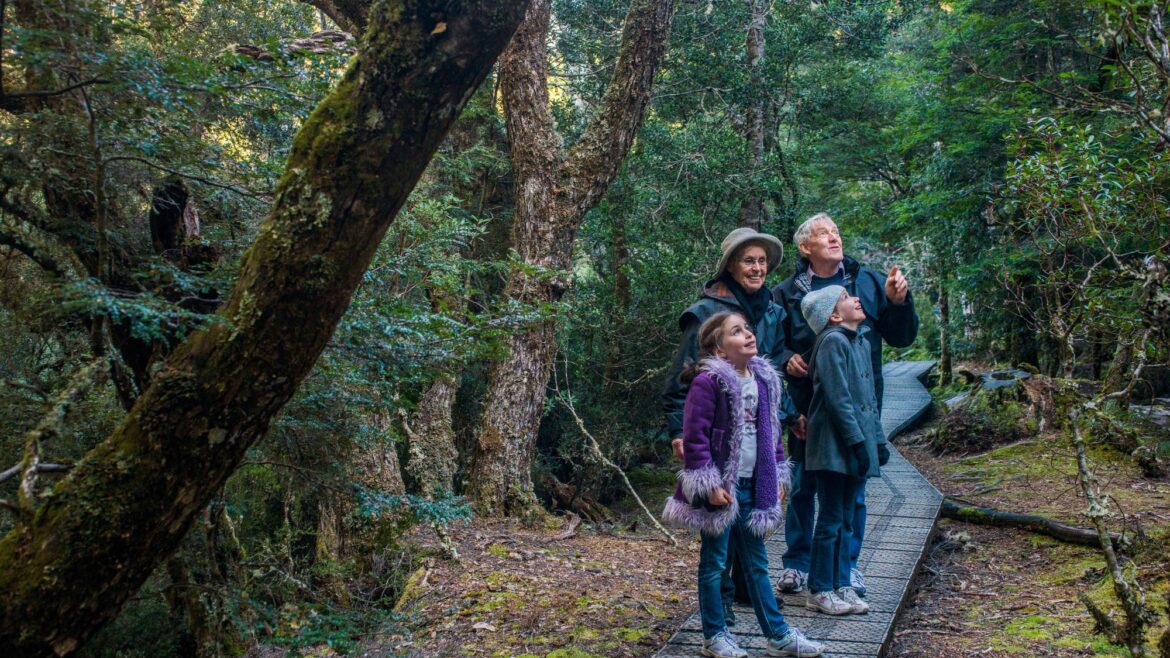 You don't have to walk for days on end to experience Tasmania's wilderness on foot; on Tasmania's 60 Great Short Walks you can explore the wild and be back in time for tea (or even morning tea, in some cases). These walks come in all shapes and sizes – from a 20-minute-return boardwalk to Nelson Falls in the Franklin-Gordon Wild Rivers National Park, to the eight-hour-return hike to the summit of Cradle Mountain – and on all of them, nature is the star attraction.
Go fly fishing at Thousand Lakes Lodge
Join an expert guide as you fish for wild brown and rainbow trout in the crisp, clean alpine wilderness of the Central Highlands. From the remote Thousand Lakes Lodge you can embark a full-day guided fishing trip, take casting lessons, and even set out on an overnight fly fishing camping adventure. Or head to Driftwater in northern Tasmania, throw on some waders and cast a line into the Meander River, with an expert on hand to show you how it's done.
Walk with wombats in an island national park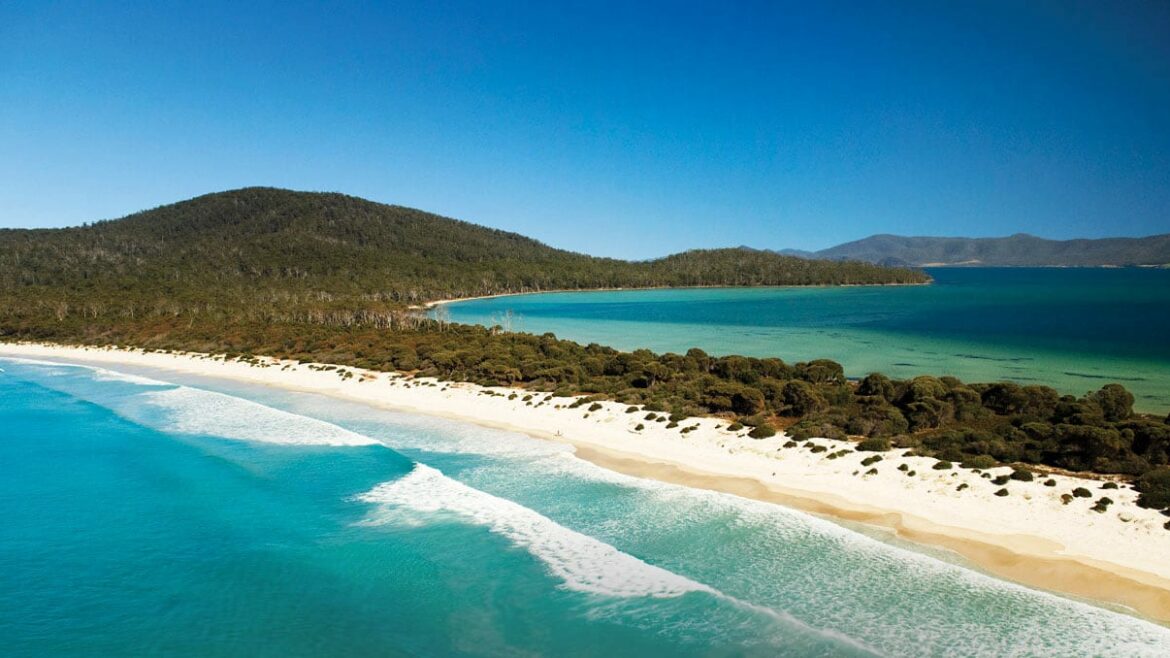 Once a convict settlement, now an island national park, Maria Island, just off the east coast, combines white sand beaches with historic ruins, painted cliffs and lots of wildlife, including a wealth of wombats. There are no cars (other than rangers' vehicles), so you'll explore on foot or bike. Overnight, you can camp or stay in bunks in the old penitentiary; or do it in style on the four-day Maria Island Walk
Breathe the freshest air in world
Take a deep breath: Tasmania is renowned for having the world's cleanest air. You can experience this just about anywhere on the island, but some special spots at which to really take it in include the Edge of the World, at the mouth in the Arthur River in the north-west; and Cockle Creek in the south, where if you breathe in you can almost taste Antarctica.
Glamp out
To really get grounded, camp. But do it in comfort. At Domescapes you get a geodesic dome, with panoramic windows, in a Tamar Valley vineyard. Or stay at Glamp Sandridge, alongside wombats and devils, in a private forest overlooking Bass Strait in the north-west. Truffle Lodge offers luxury camping at a truffiere in the Derwent Valley near Hobart; while on the east coast, the Bay of Fires Bush Retreat offers glamping near the white sands and orange boulders of the Bay of Fires. Salty hair and sandy feet are encouraged
Cruise into the wild
Explore Tasmania's secret coves and remote harbours on an expedition cruise. Hop aboard the Odalisque with Tasmanian Boat Charters and spend four to seven days discovering the World Heritage listed waterways of the south-west; head to Bruny Island on a four-day adventure aboard the Yukon, a restored Danish-built oak ketch; or circumnavigate Tasmania aboard the Coral Discoverer, on a 16-night journey with Coral Expeditions.
Indulge wildly
Embrace the wild and indulge yourself at the same time, with a remote Tasmanian luxury stay. Try the boutique Kittawa Lodge on King Island; the iconic Cradle Mountain Lodge; Pumphouse Point (literally on Lake St Clair); or The Keep, perched on a pinnacle in the north-east. You can even have an island to yourself: Three Hummock Island and Picnic Island are all yours.
Paddle away
If you really want to get to know a river, hop in a kayak, and cruise at your (or the river's) own pace. Explore the serene Pieman River, flanked by takayna / Tarkine rainforest, and look out for platypus, eagles, a shipwreck and Lovers Falls. Or head to Bathurst Harbour in the south-west, for a multi-day, epic, wilderness-on-water adventure with Roaring 40s Kayaking.