6 reasons travelling gets better as you get older
"Senior travellers are like fine wind. They get better with age." Many seniors are giving retirement a new meaning by defying age constraints and engaging in adventures to uncover the most beautiful parts of the world.
Travel always brings fascinating experiences to all ages, and as you get older it can actually become more rewarding. Keep scrolling down for 6 inspirational reasons travelling gets better in your golden years.
Less pressure
When people travel in their 20s, they may have youth on their side but being young also means there are certain pressures – to focus on a high-flying career, financial base for instant, or settle down and have kids. But a little later in life, you can afford to take a more carefree approach to exploring.
With the children grown up and leading independent lives, parents in their 50's are now just as likely as those in their 20's to spend time for their own journeys. Chances are, you've already got the stable career, enjoy your retirement and no need to worry about your kids during your trip anymore.
Travel whenever you like
Forget battling with the crowds on bank holidays or paying twice as much for a getaway just because you're on a summer break from working or the kids are out of school – which is also the peak season of travelling. With all that behind you, you're free to travel whenever and wherever you desire.
Wiser for what you want
One of the best things about getting older is that you have a better idea of what you want from life and of course, from a trip. You can choose a customized tour which designed according to your needs instead of travelling somewhere just because it's the hot trend nowadays. With experiences you've taken for many years, you learn to focus on what you really want to get out of travelling, rather than trying to keep others happy.
Enjoy your dream trip
Wanna discover the world with a budget-savvy trip full of memorable experiences? Or just eager to leisurely wake up in a luxury hotel suite with views across Manhattan? As you've worked hard and saved up for years,  you might gain access to different styles of tourism, from top-end travel experiences that you might have once dreamed of in your childhood to the budget journeys in Asia to discover new cultures.
A digital detox
Getting away from the massive email inbox is difficult enough for everyone, especially the young. Millennium generation is also distracted by so many social accounts every time they go on holiday. Being a senior traveler, you can easily leave behind all things digital because you realize reconnect with the nature or meeting new people/ discovering new culture is a blessing.
Travel make you healthier and happier
Taking an adventure later in life could actually be beneficial for your health and happiness. Travelling is one of the best experiences that, if done properly, can keep mind and the body ticking along like clockwork. That's not just an opinion: studies have suggested that taking trips away may increase longevity and improve your mental health. New cultures and new local friends keep you away from loneliness. It's also an incredible way to connect with your friends and family as you join together in a trip.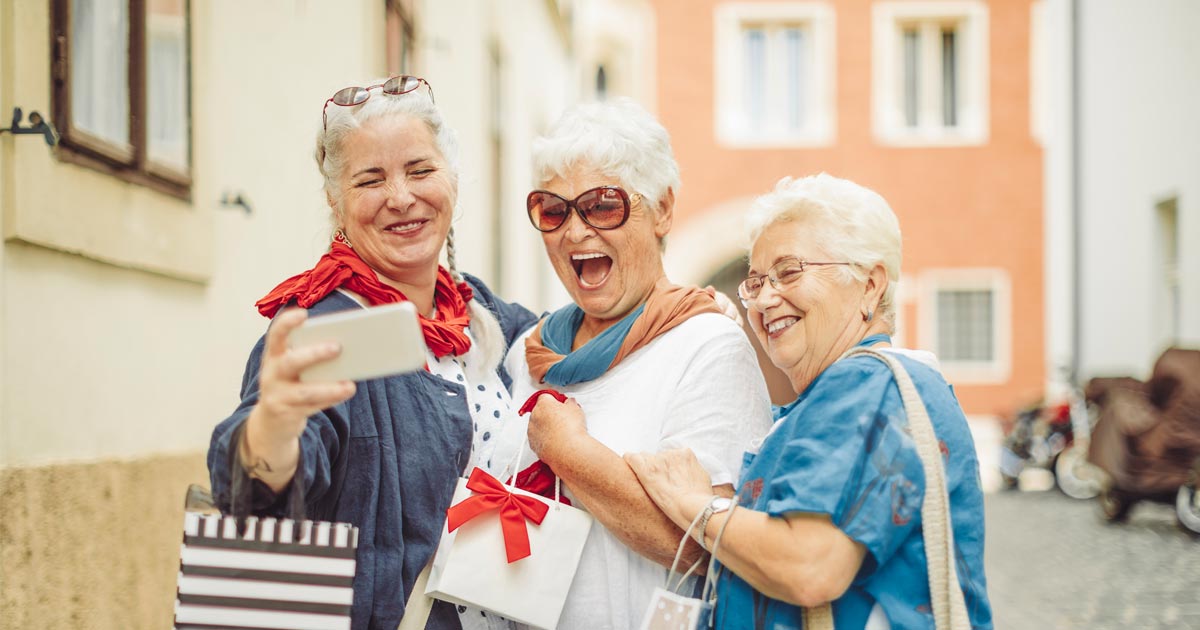 AVG has 10 years of experiences in tourism industry. Our mission is giving you incredible ways to spend your vacation, connecting thousands of customers with exceptional places, inspirational people and extraordinary experiences in Asia. At any age, it's never too late to travel. Contact us for your perfect Asia trip now.